You clean your sheets regularly but what about your mattress?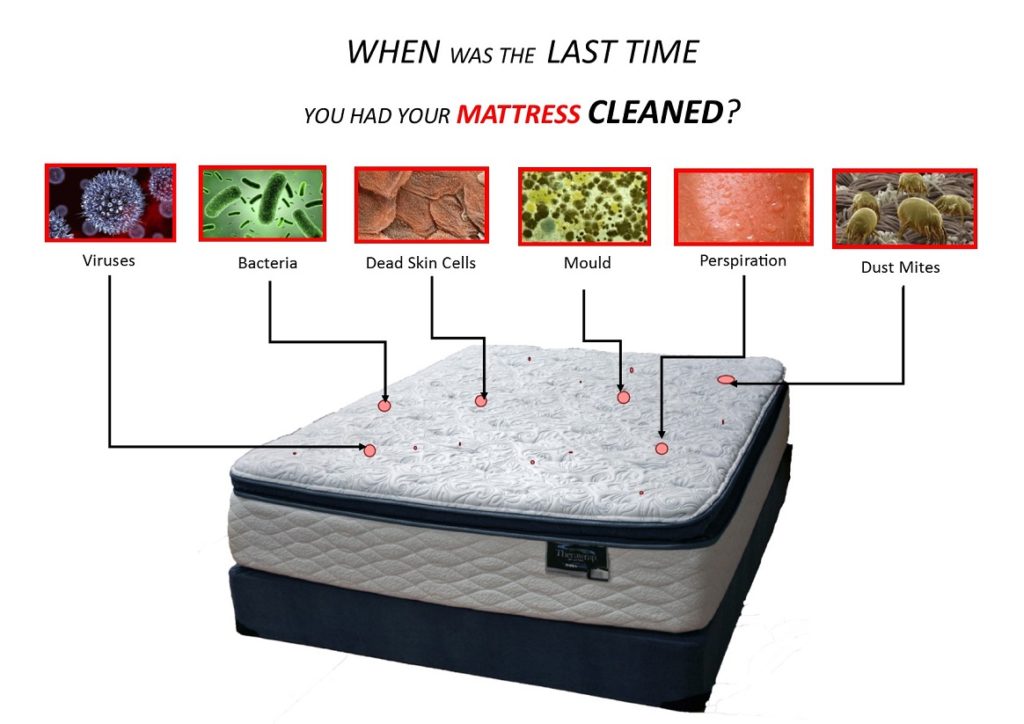 Most of us spend about a third of our lives in bed. Day after day, year after year, dead skin settles in your bed providing the ideal breeding ground for viruses, mould spores, fungi and especially dust mites. No matter how clean the rest of your house is – the fact is you are unwillingly sharing your bed with all sorts of nasties.
It's scary to think but  your mattress is probably the dirtiest place in your home.
Let Cazazz help rid your bed of its unwanted visitors and ensure you get a good night sleep not worrying about what's lurking underneath.
The Cazazz Mattress Cleaning Method uses UV Anti-bacterial functionality to effectively kill 99% of bacteria, viruses and other micro-organisms living in your mattress.
Our Cleaning method is also endorsed by the National Asthma Council's Sensitive Choice Program as suitable for those living with Asthma and allergies.
Contact us to find out more and discuss your individual needs.